Industry
NCA's The Confectionery Foundation works to strengthen our communities and build connections that inspire.
Would you or your company like to volunteer with our NextGen program at Sweets and Snacks 2018?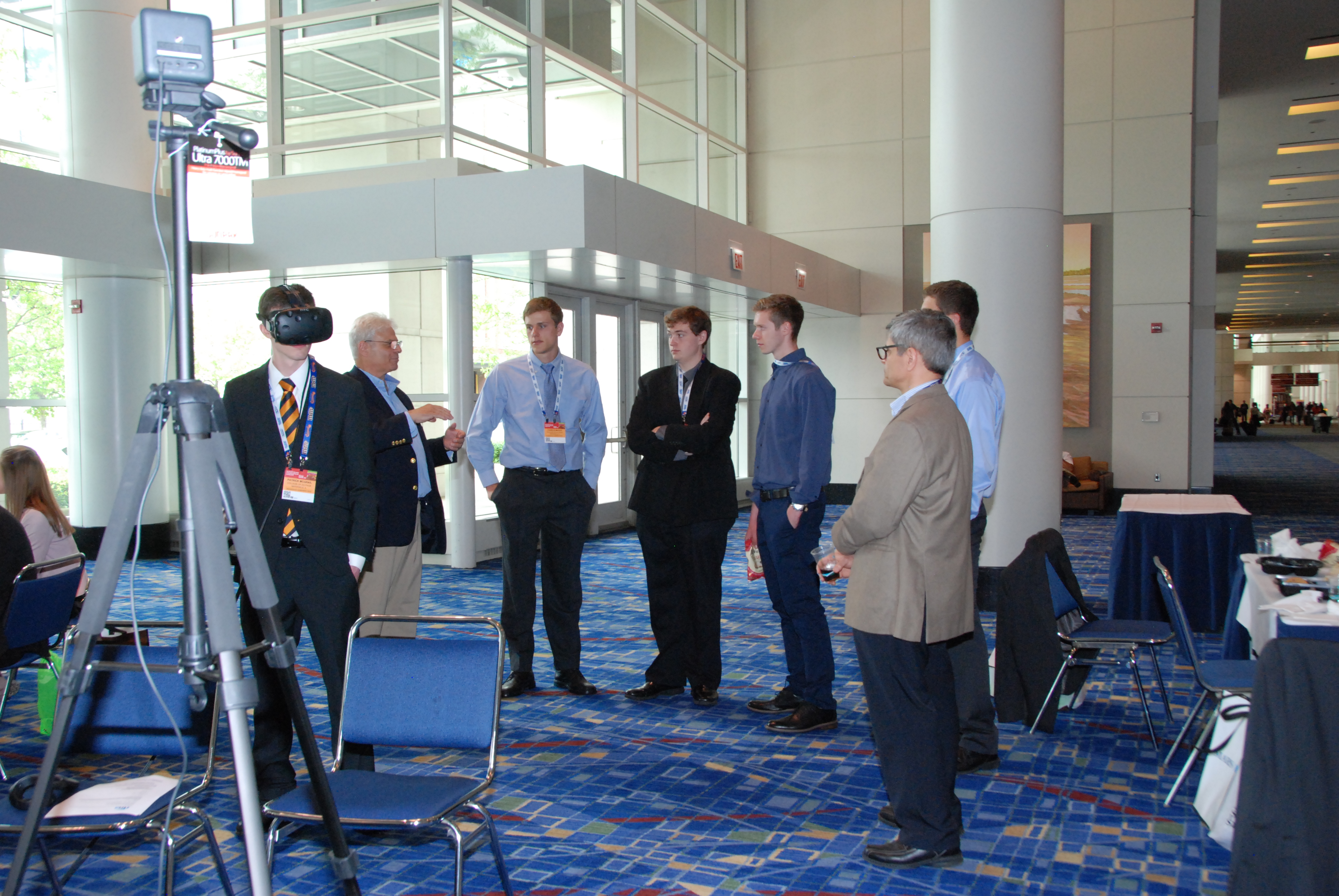 As part of The Confectionery Foundation's educational mission, we invite students training for careers in food science, food marketing, communications, business, hospitality, robotics, mechanical engineering and more to learn about our confectionery and snack industry through a briefing on careers, Mentor-guided tours, and executive presentations at our Sweets & Snacks Expo.
This is a wonderful opportunity to share the stories of your company, career path and brands with engineering, robotics, food science, marketing and business students. The landscape of manufacturing, supply chain, distribution, technology and food innovation has become increasingly complex. Our student guests are investing in their careers through intensive vocational, technical, or university training. The 5 acres of booths at Sweets & Snacks Expo demonstrate the possibilities for innovative and creative futures.
Click to read about some of the recent NextGen presentations.
May we bring a few small groups of students to your booth for 15 or 20 minute visits to learn about your company, ingredients and brands? Can you find 2 hours to be a volunteer Mentor Guide to lead a small group through the Expo? To participate with The Confectionery Foundation events, please fill out the form above and we will set a time that fits your schedule. Are you a YPN? We encourage you to volunteer to be a Mentor Guide.
Click all of the boxes which fit your interests and your company. We'd love to hear from you!

Here are some of our other initiatives:

STRATEGIC PLANNING RESEARCH PROJECT:
Help us collect information about the great generosity of companies in our industry.
Please complete the form above if you would like to volunteer with our outreach,
join us for The Confectionery Foundation events and projects throughout the year,
ask questions or help with our research. Share news about your company's philanthropy, too.
These are our special funds at The Confectionery Foundation
Allured Fund Continuing Education Grants
The Allured Fund for Confectionery Education provides need-based continuing education grants for members of our industry wishing to expand their food-science knowledge or confectionery skills. For information, FAQs and application, please visit Manufacturing Confectioner Magazine at www.gomc.com/alluredfund.
Due dates are on the 15th of each month throughout the year.

Graham Leadership Fund
The Lawrence T. Graham Leadership Fund supports education and leadership within the confectionery industry. Initiatives may include education or sponsorship of programs for the Young Professionals Network, research and education to strengthen our industry and our communities.
Rockaway Disaster Relief Fund
Thank you to all who supported the Rockaway Disaster Relief Fund following Superstorm Sandy's destruction of the town where Madelaine Chocolates is located. Our donors sent funds for basic survival to the Rockaway community. Our industry members also shared their equipment, time, talent and manufacturing to help the historic Madelaine brand stay strong. The remainder of the Rockaway fund will contribute to the rebuilding of a play area for the littlest members of the Rockaway community. Click for a list of donors to this special fund and to The Confectionery Foundation.