About Us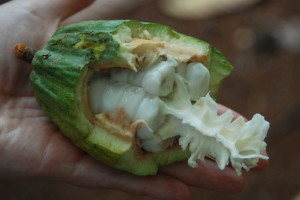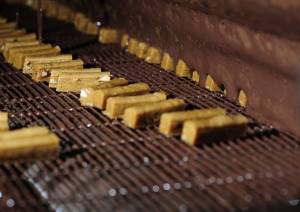 NCA's The Confectionery Foundation is a 501(c)(3) nonprofit organization bringing together many volunteers who are working on many outstanding initiatives in our industry, among them linking our communities with opportunities provided in and by the American confectionery industry.
A note from The Confectionery Foundation Board to our Volunteers, Donors and Sponsors:
Thank you for your many contributions to help grow our industry's Foundation.
In 2011, we launched Next Generation educational program at Sweets and Snacks Expo, our industry's annual gathering in Chicago. The purpose is to advocate to, connect with and inspire young talent. We are also researching philanthropic initiatives to help strengthen our industry.
The Confectionery Foundation board is creating educational mentoring initiatives to foster an American manufacturing-bound culture among students training in food science, communications, business, engineering, robotics and marketing.
Through our Sweets and Snacks Expo Next Generation education program, we work with colleges and companies to link the workforce of tomorrow with our industry today.
100 students and faculty from Midwest and East coast schools attended briefings and small group Mentor Guided tours of Sweets and Snacks Expo this year. The guided tours and presentations in company booths create memorable business experiences, build awareness and teach students about the fine values, innovation, excellence and opportunities in our industry.
This year, we're expanding our impact through the Allured Fund for Confectionery Education and the sixth consecutive year of our Next Generation program at Sweets and Snacks Expo for students in industry-related degrees.
The philanthropic purpose of the Foundation allowed our industry to respond rapidly to the flooding of the Rockaway community in 2012. We have delivered your donations (see below). You'll hear more about scholarships and research in 2017.
Send us news of your factory tours, outlet stores, videos, recipes and sustainability to post on Pinterest and our map for the many people who celebrate our industry.
Wishing health, wellness and joy to you and your families,
The Confectionery Foundation Board
Sara Clair, Chairman and Robert Nelson, Vice Chairman
Katherine Clark, Secretary/Treasurer
David Fleischer, William Kelley,
Matthew Pye, Linda Sahagian, David A. Stuart Ph.D.
NCA representation: John H. Downs, Jr, Elise Fennig, Tracy Thompson

Next Generation Coordinator
Jennifer Burke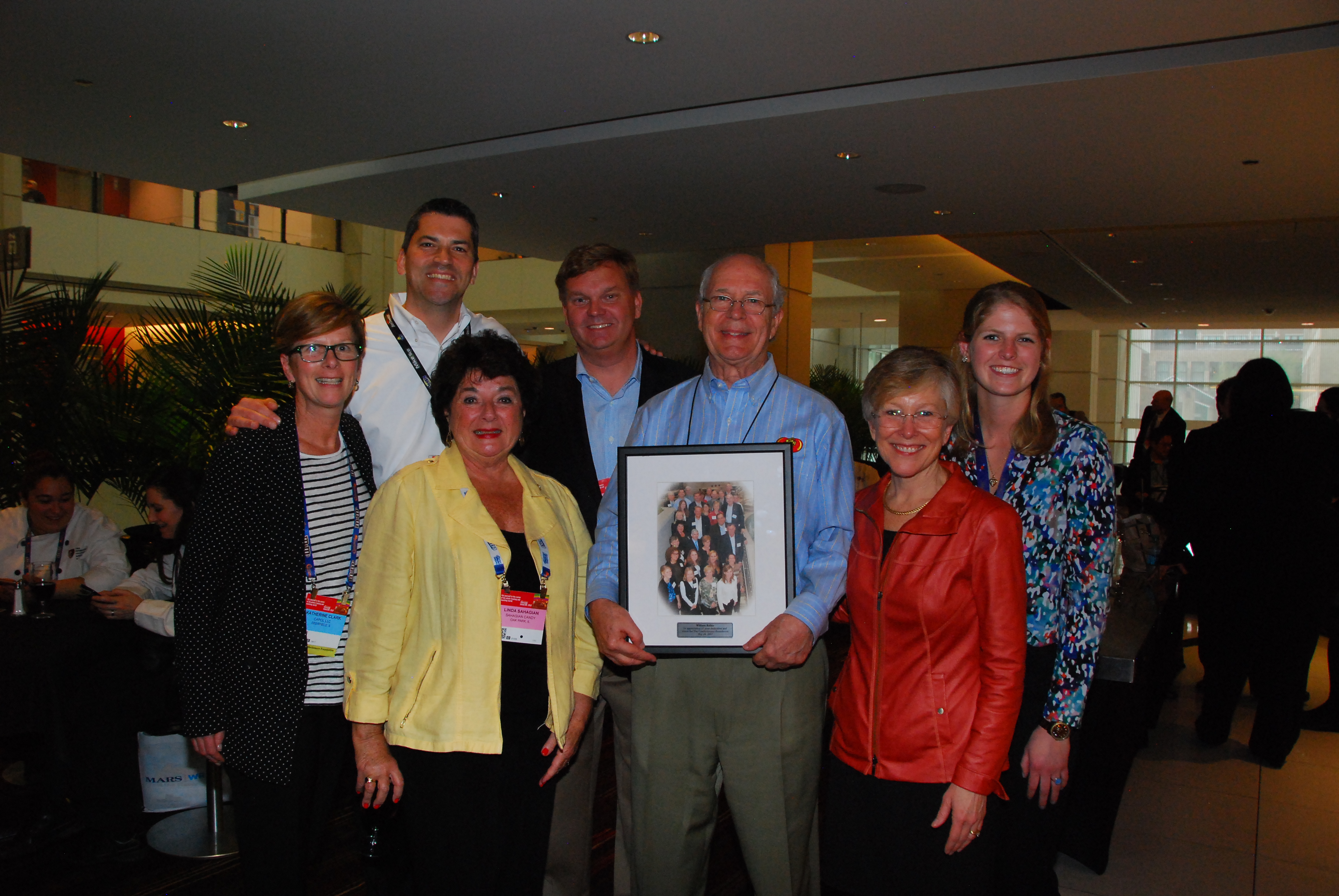 The Confectionery Foundation Education Committee
Katherine Clark, Laura Bergan, Lisa Shapiro,
Elizabeth Clair, Sarah Atkinson, Rob Nelson
Fundraising news: Thank you to our many Rockaway Disaster Relief Fund donors. Through your generosity, we sent 2 checks in 2012 to immediately help the Rockaway community recover from Super Storm Sandy. Our industry members are generous and kind and many continued sending donations. At Candy Hall of Fame 2016, The Confectionery Foundation board and committee members delivered a 3rd check for the community. Your total donations to The Confectionery Foundation for the benefit of the Rockaway community exceeded $50,000.
Thank you to all!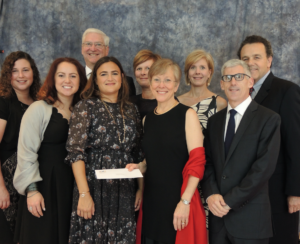 Thank you to our Strategic Plan Participants
NCA Members
Atkinson Candy Company
Sarah Atkinson
Barnes & Noble College
Lisa Shapiro
Barry Callebaut
Laura Bergan
Barry Callebaut
Elizabeth Clair
Barry Callebaut
Jerry Hagedorn
Brown & Haley
Sara Clair
Brown & Haley
Pierson Clair
Candy & Snack TODAY
Wendy Miller
Capol LLC
Katherine Clark
Carlin Group
Mary Beth Geraci
Doumak Inc
Mark Schuessler
Elmer Chocolate
Rob Nelson
Haribo USA
Paul Minger
Just Born, Inc.
Matt Pye
Printpack, Inc.
Lee Hartman
Promotion in Motion Inc.
Dave Fleischer
Promotion in Motion Inc.
Michael Rosenberg
Sahagian and Associates
Linda Sahagian
Seattle Chocolates
Jean Thompson-Deloucas
Spangler Candy Company
Kirk Vashaw
Spangler Candy Company
Lynn Wieland
TAP Packaging Solutions
Chuck Castle
The Blommer Chocolate
Tori Blommer-O'Malley
Union Confectionery Machinery Co
Jim Greenberg
University of Wisconsin
Jen Burke
NCA representation: Laura Shumow, Libby Taylor, Tracy Thompson, Susan Whiteside
Mission Statement
The mission of The Confectionery Foundation is to support and strengthen the American confectionery industry through education, research and philanthropy.
The Confectionery Foundation
1101 30th Street, NW Suite 200
Washington, D.C. 20007
Phone: (202) 534-1440 | E-mail Us
Thank you to our volunteer Mentor Guides, Booth Hosts, Sponsors and YPN Ambassadors who make our Next Generation program so successful!
1-800Flowers.com
Albanese Candy
Annabelle Candy Company
Atkinson Candy
Barnes & Noble College
Barry Callebaut
Blommer Chocolate Company
Brown & Haley
Candy Industry
Capol LLC
CarlinGroup
Catty Corporation
Divine
Doumak Inc/Campfire
Elmer Chocolate
Ferrara Candy Company
Ferrero USA
FONA International
Food & Nutrient Impact, LLC
Galerie
General Mills
Georgia Nut
Ghirardelli
Global Confection Connections LLC
Goetze Candy's
Guittard Chocolate
Haribo USA
Harry & David
Hawaiian Host/Mauna Loa
The Hershey Company
Hillside Candy
Impact Confections
The Jelly Belly Candy Compandy
John B. Sanfilippo & Son, Inc.
Just Born, Inc
Kellogg's
Lindt
Loacker USA
Madelaine
Mantrose Haeuser
Manufacturing Confectioner
Mars Chocolate North America
Melville Candy
Mondelez
Murnane Companies
Oberto Brands
Pearson Candy
Perfetti
Piedmont Candy
Primrose Candy Company
Promotion in Motion
ProPress
Ragolds
Ross Stores
Sanders/Morley
Sanfilippo & Son, Inc
Seattle Chocolates
Spangler Candy
Stribbons
Sulpice
Sweet Candy Company
Tap Packaging Solutions
Tate & Lyle
Torie and Howard
Union Confectionery Machinery
Utah Paperbox
Wm Wrigley
Wolfgang
World Confections